we make websites / art / brands / illustrations / 3d art / apps /
we make websites / art / brands / illustrations / 3d art / apps /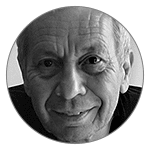 "As a designer, if I needed a design on a subject, one of the two people that comes to my mind would be Serra."
"It is possible to explain Serra Kızıltaş's perspective on design as follows; doing preliminary research, asking questions, thinking about fine details, finalizing the result of the design problem with aesthetics and functionality..."
"Serra Kızıltaş was a student of mine, she is very hardworking, very successful and has dreams and goals related to her profession. I followed her success and I am happy about it, I wish her more success every year."
FOLLOW US ON SOCIAL MEDIA